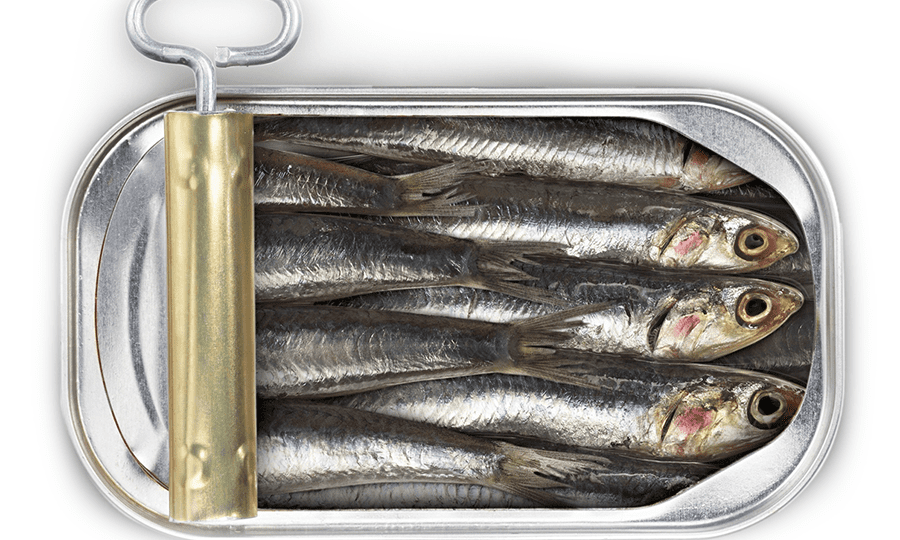 How did this come to be?
I needed to post on facebook and instagram about the momentum radio app to increase awareness and adoption after uploading more content to the radio server. Some of my friends who follow the page didn't realise there were apps. I played with a few concepts, but nothing looked good, even my implementation was weak.
I had seen a comment someone left on the Momentum app contact page saying that they listened to the station whilst travelling to work, that was enough to get started.
"make commuting fun again", nope. The hashtag #sardineLife came to me one day weeks ago while I was thinking about crowds on the MTR. Sardine Life is a tag already in existence for public transport. I started with photos of the MTR, posterised one person with headphones, greyed everyone else out, it looked too much like everything else. Bring in the Sardines. What is it about being a Sardine that sucks? Being squashed into a can. What paralells do we draw between public transport and the Sardine? The human is the Sardine and the Train carriage is the can. Concept sorted!
Execution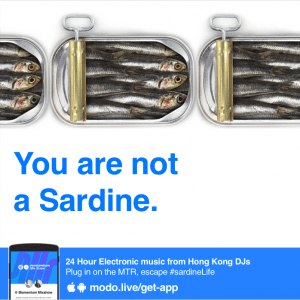 Instagram Post Concept
Fit with Momentum brand assets and visual style
Sardines in tins, making a train
Bizarre photo, unrelated to music
Talk directly to the viewer, with a simple phrase to jar reaction or curiosity
Viewer has to look closely to get the concept, and read the content, otherwise it doesn't make sense
Escape the crowds on the MTR by listening to good music
Get the momentum app to do this
Subtlety, don't shout DOWNLOAD THE APP!
Create the idea of when they should use the app
If they don't download it right away, maybe when they are on the MTR next with nothing to do they will actually download and tune in!